---
Geoffrey V Francis is a retired professional engineer who specialized in research and development and forensic science.  His post graduate studies at Imperial College, London included the development of computer based mathematical models for structural numerical analysis. He was an independent engineering and science consultant for over four decades and has given lectures at various academic venues including Harvard University. He sat on a number of technical standards' committees and has acted as a peer reviewer for technical papers and has also focused on R&D and legal cases involving product and material failures. He frequently collaborated with scientists and other specialty investigators. 
For the last ten years the author has studied the topic of Human Biases independent of a university faculty of social sciences.  This approach was used to steer clear of any of the biases and paradigms that may have intruded into a university culture. This meant the author's personal biases would need to be vigilantly managed.  This was made feasible by experiences gained as a forensic expert where opposing specialists and lawyers relentlessly accentuate and criticize every potential bias, error, or omission in one's thinking and reports.  Decades of this work instilled a systematic approach to the investigation of data with a minimum of bias.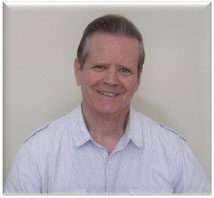 He lives near Toronto, Canada with his wife of over forty years; they have two children and three grand-children. His current hobbies are mountain and track biking, weight-lifting and watching motor sports. He was a track & field (athletics) coach and national masters (veterans) record holder in the 60 meter dash. He has also started new businesses for innovative construction products and mechanical games.  He can be contacted for questions and comments; and to respond to requests for lectures or consulting at:  Contact Us
---
---
For more information about the author see:

---
Thirty years as a forensic scientist, competition in competitive sports, and broad personal experiences have highlighted the details & persistence of bias which has revealed an important upgrade to the art of critical thinking.
We are all biased - including me; the best we can all do is acknowledge this fact; then learn to identify biases, manage their effects in others, and reduce them in ourselves. 
---

---