The book is being edited and is due for publication next year 
Contact Us with your email address and request to receive notification of the publication date
---
"Understanding and reducing bias will dramatically improve and enrich your life"
---
Written by a forensic scientist this "how-to" book draws on the author's personal encounters with bias in his profession, his businesses, his participation in competitive sports, and in his decades long "mixed" marriage. It shies away from specific "topics" of bias that unavoidably confuse and emotionalize the issue; only using a couple of specific example throughout. The book probes bias from a practical perspective and draws on many recent findings from the social sciences; but it reaches distinctive, optimistic, and helpful conclusions.
A popular idea about bias is that it is a result of ignorance and a deep-rooted reflex which can only be overcome by those who are rational, sensitive, and educated. The problem with the view is that rationality and sensitivity are generally decided upon by the prevailing cultural viewpoint. So only those who can influence the culture get to decide who is "educated" and hence free of bias; which, of course, will result in subjective ideas.  Bias is shown to be much more complex than we have been led to believe.
---
Recommended solutions for the problems caused by biases appear everywhere: at our schools and universities, in the news and documentary media, on line, and in the many categories of sensitivity seminar offered by employers. So why is it such an enduring dilemma as virtually everyone, including the knowledgeable and well-educated, still seem so irredeemably biased? 
The book addresses this perplexing question; and its narrative draws on evaluations of the social sciences and illuminates the topic of bias with a powerful search light.  It highlights our biases genuine sources and motivations. After providing a more effective definition; and detecting many of its characteristics, the book presents ways to identify the synergistic roots of bias in oneself and in others. Chapters then provide exciting, innovative, and effective ways to manage and diagnose the resulting issues.   
---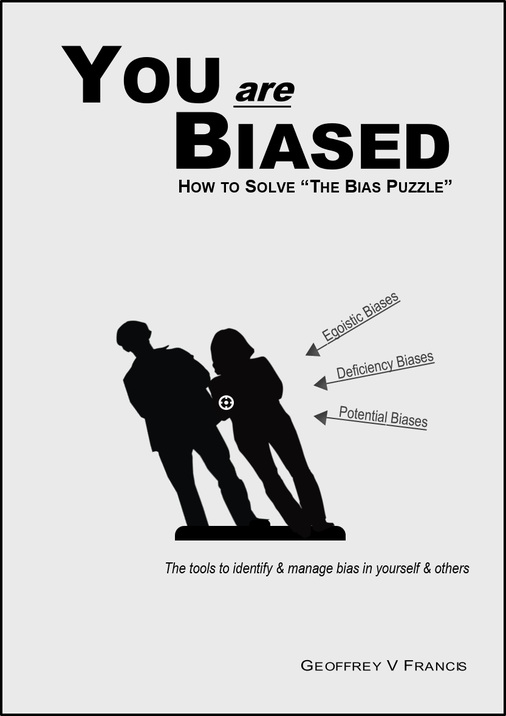 ---
The book contains 180 pithy quotations and 20 illustrations to assist the reader get to grips with the    "Bias Puzzle" and recognize why everyone is naturally biased. 
---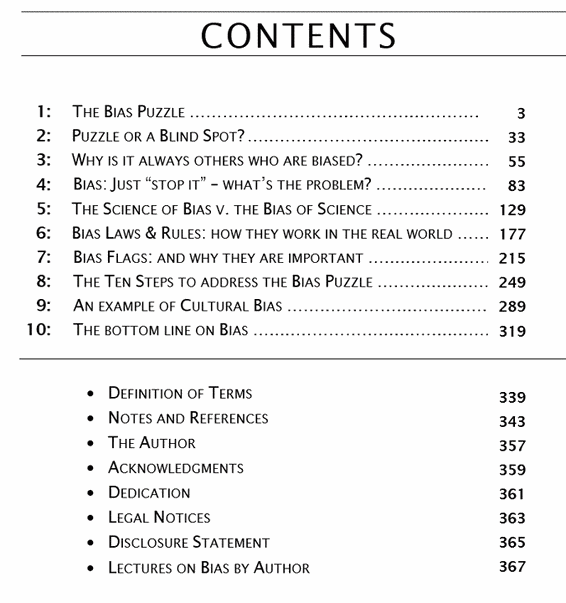 ---
---