Bias & Propaganda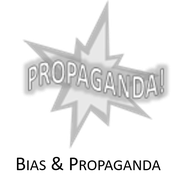 ---
The best, and often the only, defence against propaganda is more propaganda
The only difference between propaganda and education is in the point of view 
Edward Bernays
---
Propaganda is the spreading of ideas, information, and rumours in order to affect - aid or injure - a  cause or idea, a product, a person, or a specified grouping of people (such as a business, institution, race, etc.).
 The so-called father of public relations, Edward Bernays, asserted two unpleasant ideas about propaganda: 1] The best, and often the only, defence against propaganda is more propaganda; and 2] The only difference between propaganda and education is in the point-of-view.  But was Bernays correct?  If either of these two statements are true then we live in world where the competition for ideas must be utterly biased?
Fortunately, Bernays was not correct. On an individual basis, the best defence against propaganda is constant vigilance, combined with the correct type of education as indicated in the graphic below.
Dr. D. Kahneman, bias expert at Princeton University, found: A reliable way to make people believe in falsehoods is frequent repetition - familiarity is not easily distinguished from truth" .  So when you find that an idea is continually stressed in the culture or the media, it is a strong indicator that propaganda is involved to some degree.
---
Education is not propaganda if all sides of a topic are represented by the truth, the whole truth, and nothing but the truth
Propaganda is the definition of Bias - it can only be defeated by constantly striving for Truth
---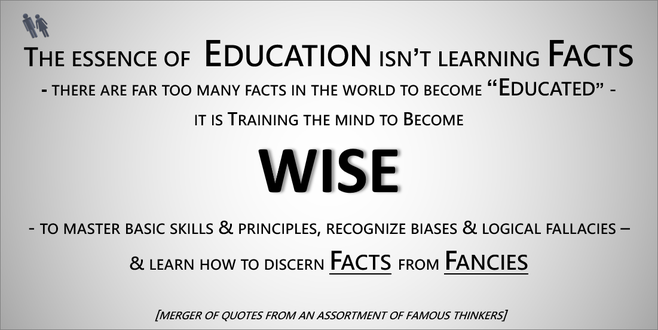 The Remedy for Propaganda & Bias: Wisdom
---
Bias is much more that involuntary or wrong-headed ideas; it is the complex emotions that selects which facts to focus on and which to neglect
---

https://web.stanford.edu/class/e297c/war_peace/media/hpropaganda.html